NEED A BIGGER PICTURE OF YOUR BUSINESS APPLICATIONS TO SPEED UP YOUR MTTR?
With the speed of today's digital economy, the cost to fix problems compared to preventing a major incident is potentially millions of dollars and lost customer confidence. IT organizations need proactive and predictive insights for preventative measures as opposed to reactionary measures.
Today's IT leaders have to manage several applications and a significant amount of data across their networks, ensure security from varying entry points, and be able to efficiently plan for migrations, consolidations or expansions. Having better visibility across your infrastructure is key in maintaining efficiency and solving problems quickly.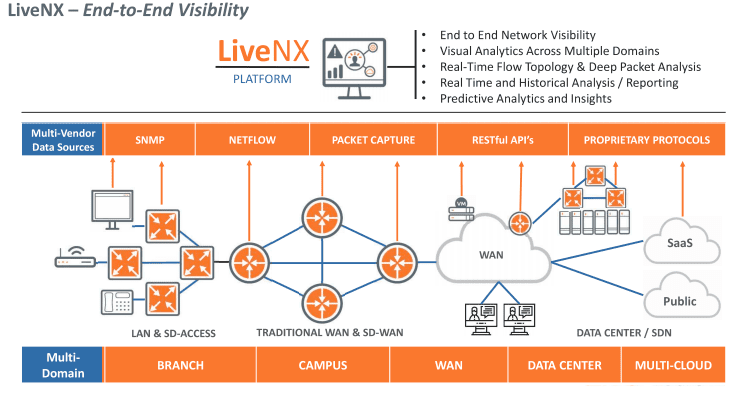 In partnership with LiveAction, Resource Communications can help simplify the management process by providing continuous insight, service assurance and control of enterprise networks.